By
Sarah Morgan
Due to the alarming increase in cyber attacks over the past decade, organisations are looking for ways to protect themselves and tighten their security.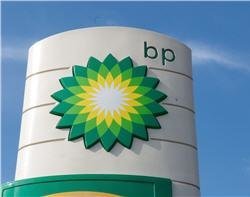 Source: computerweekly -
Exxon, Shell, BP hacked in Night Dragon attacks

As part of CNBC's ongoing report "Hacking America", they asked the top CEOs and cybersecurity experts about the potential damage of cyberattacks, and what businesses and governments can do to protect themselves.
At the recent IHS CERAWeek Conference in Houston, CNBC spoke to BP CEO Bob Dudly about the constant cyber attacks the company receives.
"Cybersecurity is a growing issue around the world, not only with companies but with governments," Dudley observed. "We see as many as 50,000 attempts a day like many big companies … to my knowledge we haven't had an incident that's taken away data from us, but we're incredibly vigilant."
Can your company defend against 50,000 hacking attacks a day? And how many attacks do you think you get a day?
The number of IT security threats continues to grow, which has in turn increased the demand for security professionals. IT security has become the fastest growing sector in the IT industry.
Taking the

opportunity
Opportunities in IT security are popping up everywhere so why not take it? Get the right security certification and earn on average £50,000.
You can help companies like BP defend themselves. Become a Certified Ethical Hacker (CEH) and earn on average £42,500 in the UK (ITjobswatch.co.uk). As a CEH, job opportunities are endless, you can work for private companies, or even the government. With the likes of BP, Government sites around the world, PayPal, Sony and Nintendo's security being compromised, more and more companies are taking their security very seriously.
The CEH certification from the EC-Council is widely recognised as the entry into the hacking world. As an ethical hacker, you'd attempt to penetrate the networks or computers of the organisation you work for. Why would you do this? "White hat" ethical hackers are widely sought after to help find and fix the vulnerabilities that would otherwise be exploited by "black hat" criminal hackers.
About the Author:
Sarah writes for Firebrand Training on a number of IT related topics. This includes exams, training, certification trends, project management, certification, careers advice and the industry itself. Sarah has 11 years of experience in the IT industry.