By
Edward Jones
Welcome to the fifth and final in the series of Microsoft Technology Posters. In case you're wondering, the guy on the left is Bill Gates (at least that's what the designer told me, I'm still skeptical).
There are many Technology Critics out there of the opinion that the Windows 7 OS committed more than just 7 deadly sins. "Thou shalt not remove a device without the Safely Remove Hardware tool", no wait… that's more like the Ten Commandments. Anyway, I for one believe Windows 7 was a leap forward, building on largely forgotten stepping stone Vista OS. It's no coincidence that Windows 7 is now the most popular PC OS with 44% of the market share according to netmarketshare.com.
Windows 7 brought about a new era in ease. You even notice and miss the smallest of details when using the older OS's. Like dragging a window to the right, left or top to make it fit. Pinning applications to the task bar. That useful preview screen you get when you hover the mouse over the task bar etc.
Enjoy the last
installment in the Microsoft Movies Technology Posters: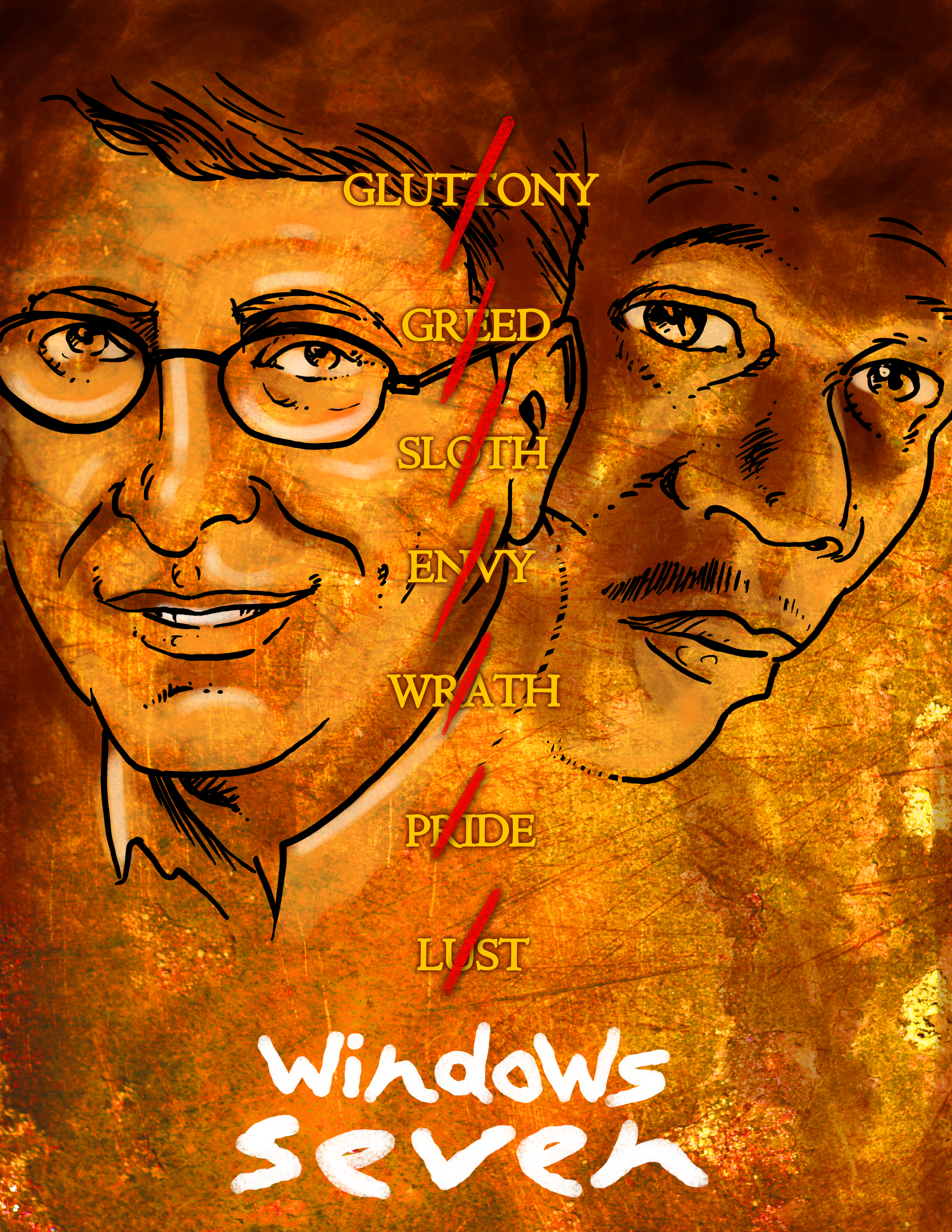 To embed this image: Copy and past the following code.
About the Author:
Edward is a member of the Marketing team overseeing the Content Strategy and SEO for Firebrand Training's portfolio of websites.