By
Edward Jones
Welcome to the fourth and penultimate edition of Microsoft Technology Posters. It's Friday, the sun is shining.....no wait...it's England, it's raining and it's miserable....still, it's Friday. I'd planned to pack this post with Power Ranger and PowerPoint puns the likes of which have never been seen, then I remembered one important fact, I have neither watched nor do I know anything about Power Rangers, FAIL.
Our Middle East Director; seeing my plight, attempted to school me on the multiple versions of Power Rangers, unfortunately I had neither the patience nor the interest to truly absorb the vital information he instilled upon me. What have I learnt? The Blue Power Ranger's machine is a Dog, the Red Power Ranger's Machine is a Tyrannosaurus Rex. It must suck being the Blue Power Ranger.
What doesn't suck? The release of PowerPoint 2013 for one (tenuous link time), the latest rendition within the eagerly anticipated Office 2013 is packed full of new and improved features. Default storage of your presentations via SkyDrive or SharePoint allow for seamless sharing and collaboration amongst your peers, an impressive addition. The application boasts an improved "Presenter View" allowing you to wow your audience with fluid zoom and slide switching features. You can also utilise new wide-screen themes, add videos and pictures or create customized icons with powerful tools.
You too can be a Mighty Morphin PowerPoint Ranger with PowerPoint 2013.
Enjoy the poster. Last instalment Monday....don't miss it.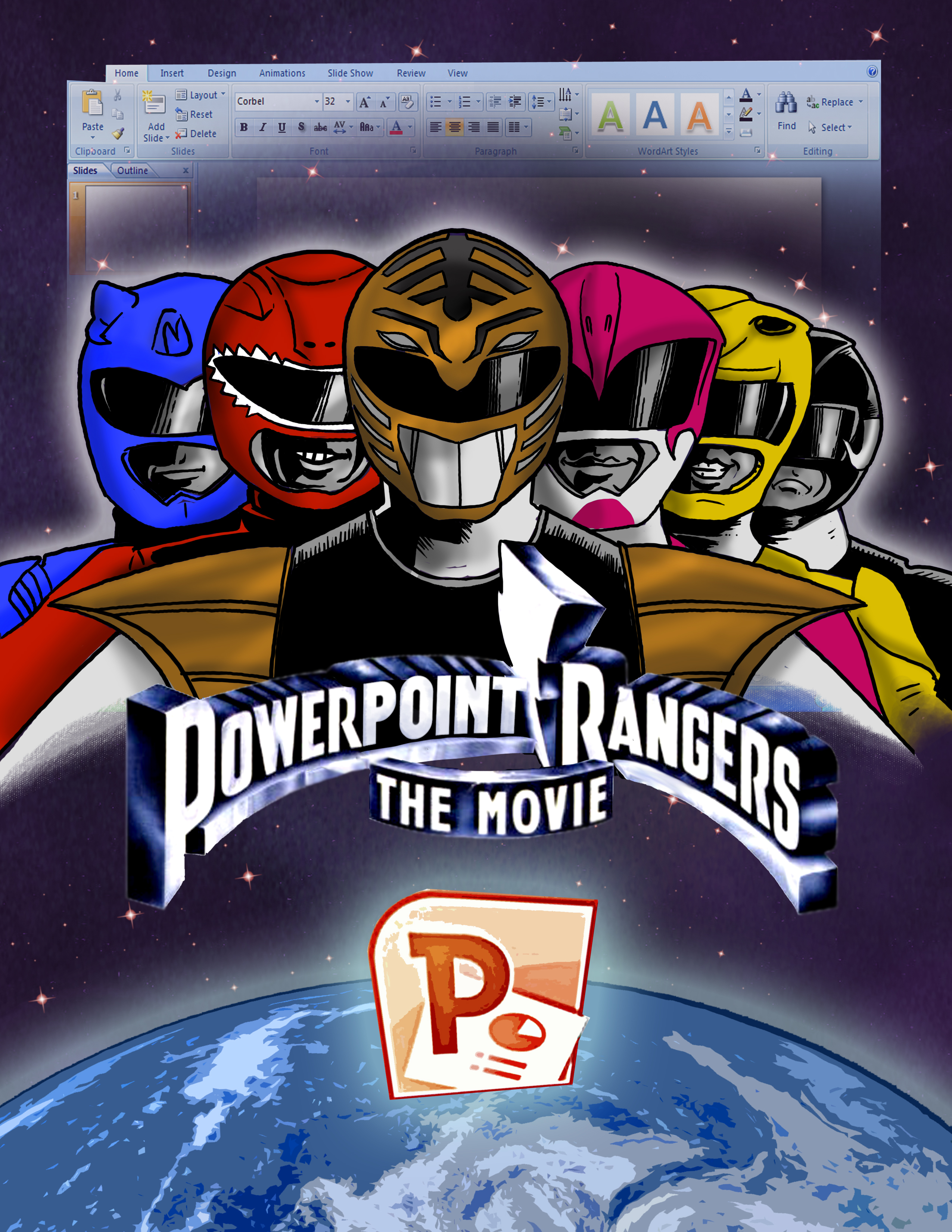 To embed this image: Copy and past the following code.
About the Author:
Edward is a member of the Marketing team overseeing the Content Strategy and SEO for Firebrand Training's portfolio of websites.